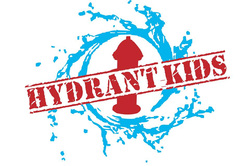 Pastor Liz and her incredible team lead a fun-filled, jam packed worship experience on Sunday mornings for elementary kids in the Kid's Station. Your child will learn to connect with God and friends, while being filled with love and truth, so that they will just overflow with God's spirit at home, at school, and everywhere else they go.
?Join us this Sunday for an amazing worship experience
In addition to Sunday mornings, Hydrant Kids gathers for preschool and elementary life groups on alternating Sundays of each month. This is an incredible time of conversation and learning where kids are challenged to apply the lessons and stories learned in worship. Nursery is available at all services.